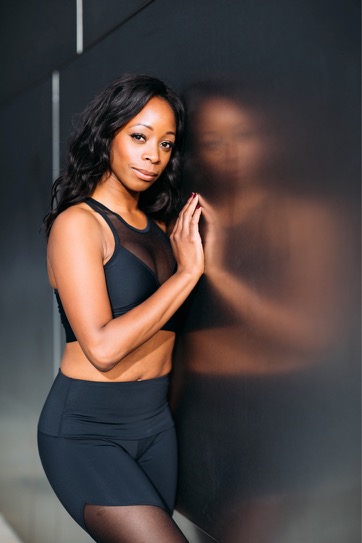 Yes!  It is the first week in February and we are finally officially launching Carter Hall Lifestyle.  I am a complete bundle of nerves right now as I endeavor on this dream I have had for the last 3 years.  However, I can confidently tell you that I am so ready to make this dream a reality.  I'm hoping you'll come on this journey with me as this brand will most certainly continue to grow.
If you didn't know, I am in the process of getting my Masters in Science to become a Registered Dietitian.  I am in my last semester before I take on a year long internship.  The reason I bring this up is two fold.  I want to assure you the information you are reading on this site is from a trusted source.  It is my duty as a current nutritionist and soon to be R.D., to provide you with evidenced based information.  When you are reading articles on the site, look out for the evidenced based icon.  This icon will alert you to the fact that I have supported my advice through peer reviewed articles.   Any references I used will be listed at the end of each article.
The second reason why I mentioned my credentials is so that you can begin to check out the credentials of other individuals from whom you are getting advice.  I will tell you, as a soon to be R.D., I have come across some completely unfounded and sometimes downright false information regarding nutrition, fitness and wellness.  Technology is part of our lives and as such, information is readily accessible.  You should be diligent about being a critical consumer of knowledge.  Learn how to identify and question information that just doesn't seem correct.  If anything, check the resources of the publication and the author listed to support any claims or advice.  When in doubt, look to other trusted resources to support or disprove what you've just read.
Okay, now that we've covered that, let's jump into what you can expect in the way of content at Carter Hall Lifestyle.
Nourish + Balance
In the area of nutrition, we are going to start discussing gut health.  I feel so many people struggle with gut health and are unaware it is the foods that they are eating that are the causing the problems.  I find that discussing different types of foods and what they contain will help you identify potential "trigger" foods for gas, bloating and indigestion.  FODMAPs are a good place to start.  FODMAP stands for fermentable, oligosaccharides, disaccharides, monosaccharides and polyols.  All of those crazy sounding words are examples of short chain carbohydrates that sometimes are poorly absorbed, causing digestives issues.  Studies have proven there are strong links between FODMAPs and digestive symptoms such as gas, bloating and stomach pain.  We'll also discuss during this month what prebiotics and probiotics are and how they gain support digestive health.  Lastly, you'll get two new recipes to try out at home which are specifically created for Carter Hall.
Sweat + Sculpt
This month, I want to go over some common questions I get so often as a fitness instructor.  The most asked question I get is which type of training is better— strength or cardio?  I'm not going to give you the answer right now.  Instead you'll have to pop onto the site in two weeks to read the article.  Also on the books we will discuss overtraining.  I get asked all the time, "Is there such a thing as working out too much?"  I know you want an excuse to work out less (tisk, tisk), but this article won't give you that… Sorry!  Tune in week 4 to read all about overtraining.  And just like Nourish + Balance, you will get a featured workout to help you in your fitness goals.  This month we are focused in on your glutes.  I can't tell you how many people ask me how I shaped my booty!  I'll share with you my go to moves to shape and tone your backside.
Form + Function
I'm so excited to delve into lifestyle with you all and I've got some really amazing insight to share with you.  We're talking perfectionism and how the pursuit of perfectionism is creating havoc in our lives.  If you're a millennial, I'm mostly speaking to you, but we will all benefit from this discussion.  Additionally, we'll also talk about emotional intelligence and its connection to resiliency.  Whoah, some deep issues, right?  But these are the issues that we need to understand in order maintain balance in ones life.
As always, the site is rounding out by the "Things I'm Living for!" in The Living Room.  We've have a new gentlemen stepping into the Gentlemen's Lounge to share his thoughts on wellness and living a balanced life.  And to round it all out, The Sound Lab is providing you with some new tunes to fuel the soundtrack to your life!
I'm so excited that this is the first official month Carter Hall Lifestyle and I've worked hard on the curated content for you.  I'm sure you will enjoy all of the content that I've provided as much as I've enjoyed writing it!
Make sure you sign up for the monthly newsletter and don't forgot to follow Carter Hall on Instagram, Facebook and Twitter.  And hey, we're on Pinterest and Bloglovin' too!
Okay Rockstars… Let's do this! And always remember to "Live Your Best Life!"
Always,
Stephanie