Everything included in this section is something that I am "Living For!" Get it? Each month I will touch on the some of the products, places and people that have helped me to maintain health and wellness as it relates to topics were are discussing this month on the site. I would love to know what you're living for this month, look out for opportunities to share what you are "Living for!" on my instagram.
And remember to always #LiveNourished

Nourish + Balance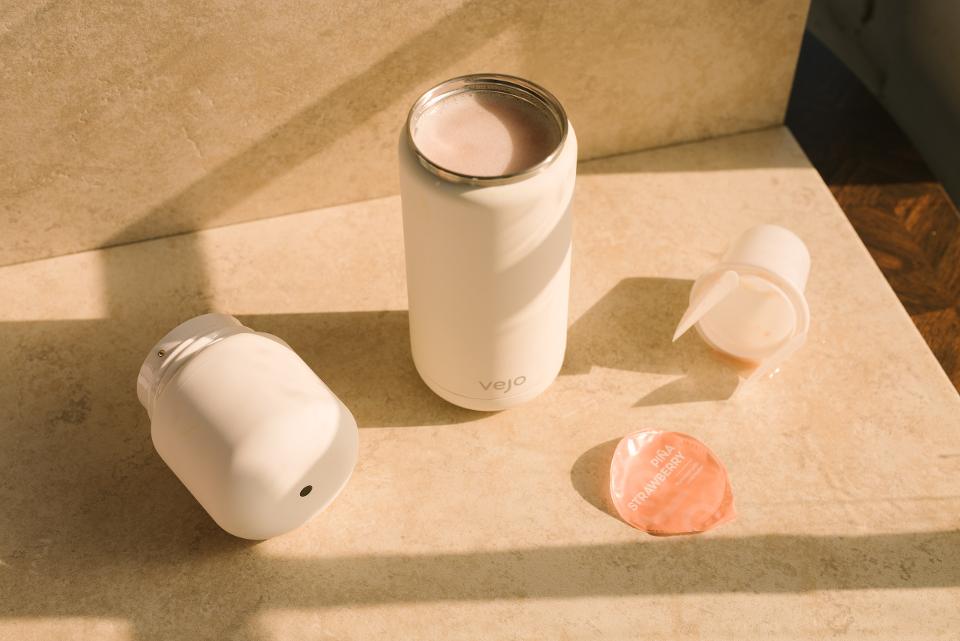 Vejo – https://www.vejo.com/
Made for you: The world's first portable, pod-based blender. Bringing you healthy nutrition on the go. This perfect small travel blender is perfect for your active life. Nutritious smoothies are blended by you, anywhere and everywhere, in just 30 seconds. To make a blend, all you do is fill your Vejo full of cold water, pop one of Vejo's signature blends into the blender, and put the cap on until you hear a click – this automatically triggers 30 seconds of blending. Now you're ready to refuel and nourish your body in under a minute. 
Here's why I'm living for this! –  Vejo's signature blends are great to take the guesswork out of figuring out which smoothie to have at which time of the day. You'll also save on prep time as these smoothies are ready to go in under one minute. And did I mention the cost savings of not having to buy as much produce and protein powder! These nutrient packed pods have everything you need and are ready to fuel your day. 
Vejo's performance blends will help fuel you pre- and post-workout. These blends are gluten free, soy free, and dairy free with only 5g of sugar per serving. I especially love that these blends are packed full amino acids, adaptogenic herbs, B vitamins, as well as other vitamins and minerals which aid in both preparing for and recovery from your workouts.

In addition to performance blends, Vejo has pods specially packed full of plant based protein. As a vegetarian and sometimes vegan, I appreciate that included blends with both plant based based protein and whey. These blends are also gluten free, soy free, and dairy free (with the exception of whey) with no sugar added! And at 100 calories and 7 grams of protein per servings, these blends shake up well for breakfast or an afternoon snack. 

Sweat + Sculpt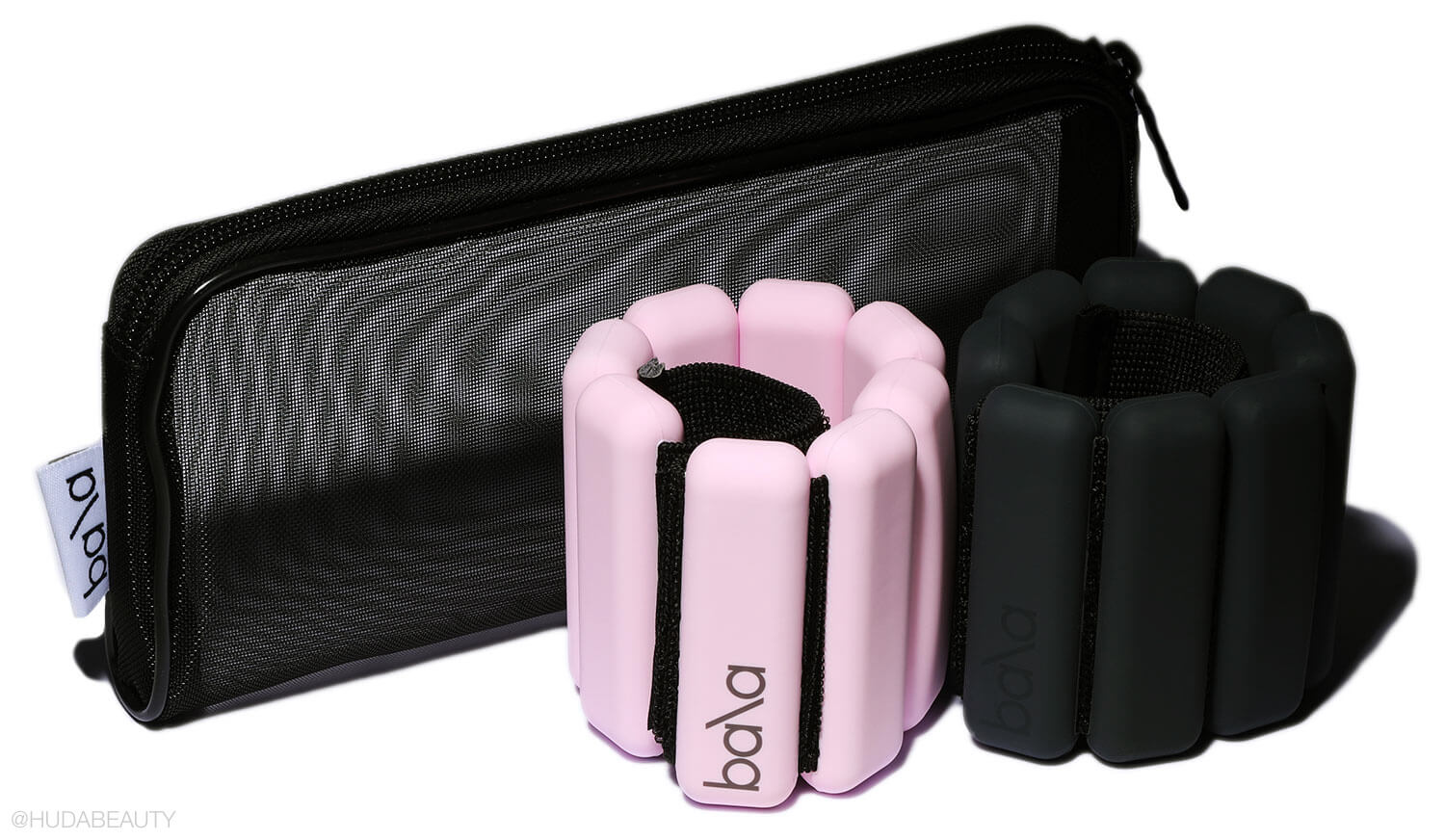 Bala Bangles – https://shopbala.com/
Add a constant but comfortable resistance to your workout with one pound Bala Bangles wrist and ankle weights, helping to burn fat and build muscle. For yoga, running, aerobics, pilates, walking, traveling, home workouts, core training. You name it! Bala Bangles are made of the highest quality fitness materials and come in a range of colors.
Here's why I'm living for this! – With online at-home workouts taking the place of group fitness classes and personal training sessions at gyms and sports clubs, weights have become a must have for your home gym. Bala's weighted bangles are the perfect addition to any home gym! These bangles are great for adding resistance and power to all types of exercise including walking, running, and yoga. I especially like to use these bangles for barre sculpt class to help shape and tone thighs and glutes. If you are serious about your at-home workouts, then Bala bangles are a must have addition to your routine!

Align + Focus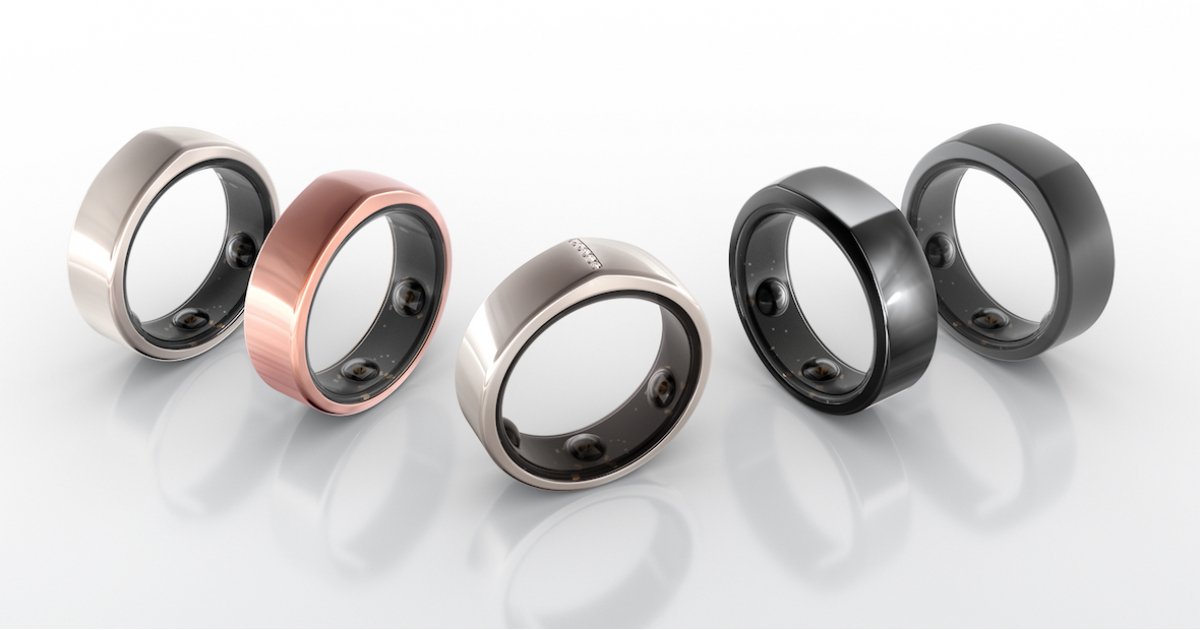 Oura Ring – https://ouraring.com/meet-oura
Oura's advanced technology monitors your body's pulse, movement, and temperature, delivering a holistic picture of your health. With Oura you will receive interpretations of your sleep patterns, activity levels, and recovery – all personalized to you. 
Here's why I'm living for this! – During this time when our normal routines have been disrupted, monitoring our body's holistic health is ever more important. 
Investing in sleep is so important in regards to your overall health. When you get enough quality sleep you improve immune function and decrease risk of developing certain diseases. Oura measures sleep using sensors that gauge body signals, including your resting heart rate (RHR), heart rate variability (HRV), body temperature, respiratory rate, and movement, to determine your sleep patterns. After deciphers your sleep patterns to see how restorative your sleep was, and whether you went to sleep on time.  
Maintaining pre-pandemic activity levels can be challenging given the mandate the gyms remain closed. Motivating yourself to take an online class or get outside for a run (wearing a mask) can be difficult. You can leverage Oura's Activity insights to achieve your fitness goals. Oura captures many activities automatically helping you maintain and also pairs with Apple Health and Google fit to help you find the right balance of physical activity each day. 
Recovering is certainly underrated when it comes to health and wellness. Readiness is an overall measure of your recovery that signals your capacity to perform at your mental, emotional, and physical best. Oura's readiness estimates examine your recent activity and sleep patterns as well as your resting heart rate, heart rate variability, and body temperature to determine how well rested you are and whether or not you're ready for a challenge.
**I am not affiliated with any of the above brands and do not receive any compensation for these recommendations