Everything included in this section is something that I am "Living For!" Get it? Each month I will touch on the some of the products, places and people that have helped me to maintain health and wellness as it relates to topics were are discussing this month on the site. I would love to know what your living for this month, look out for opportunities to share what you are "Living for!" on my instagram. I'll pick one lucky commenter each month to win one of the items listed below.
And remember… "Never forget to live your best life!"

Nourish + Balance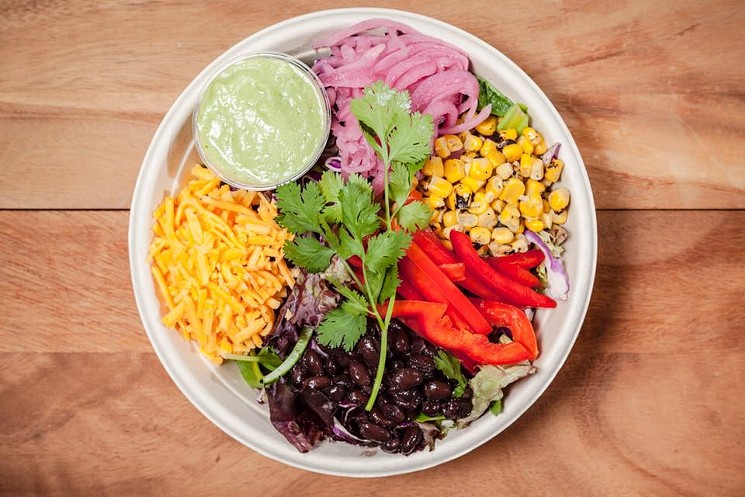 Everytable—Have you ever heard of the expression "whole paycheck"?  I can most certainly spend all of my money purchasing healthy, nutritious food at Whole Foods.  Well, there is a company out there whose mission to make nutritious and fresh food affordable and accessible to all.  I'm absolutely so impressed by the execution of this concept.  According to their site, Everytable aims to redefine the food landscape by selling nutritious, fresh, made-from-scratch food, at fast-food prices.  They have locations in both underserved communities with little to no access to fresh foods.  I'm absolutely loving their mission!  Even if you are not in Los Angeles, spread their message so more people can follow in their vision to "bring healthy, affordable food to every table in the country, with no one left out".  They are crowdfunding so donate to the cause! Photo credit: Everytable
Purple Carrot— So I know meal delivery subscriptions are really popular right now.  They take the burden out of shopping and cooking, saving you time all the while providing you with a nutritious meal.  But what if you love cooking?  Well, you are not left out of this trend.  Companies like Purple Carrot will send you all of the ingredients you need to help you prepare a delicious and healthy meal.  You just have assemble, cook and eat!  I love Purple Carrot because their mission is to empower you to cook delicious plant-based meals that are good for you and good for the planet.  I think this is a great option for someone who is already vegetarian or someone who is looking to have one or two nights a week where they don't eat meat.  Check them out!  I'm sure you won't be disappointed!

Sweat + Sculpt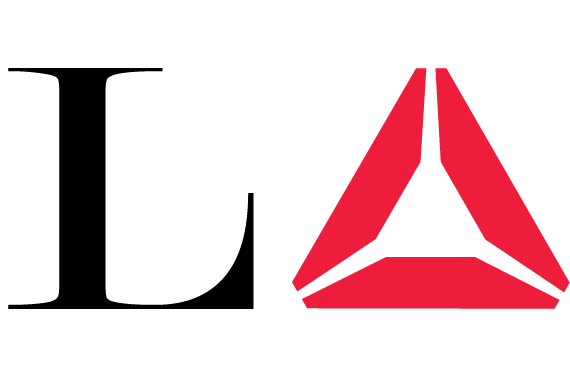 Reebok Santa Monica Collective— Capable of Anything. Ready for Anything.  That is the mission of the Reebok Collective in Santa Monica.  I absolutely love that Reebok has stepped into the community and is offering group fitness classes in their showroom, which are taught by local fitness instructors!  Not only that, they offer events that range from music and art to seminars focused on nutrition and wellness.  Can you ask for more in one spot?!  Hey and did I mention I'm going to be hosting an event there through Cycle House LA?  Mark your calendars… March 2nd, 6pm for Ride + Run with Reebok.  We will start at Cycle House with a 40 minute class.  Afterwards we'll unclip our spin shoes and lace up our Reebok's to run over to the Collective for a 15 minutes abs class.  I'm so excited!  So if you're in LA, join us! If not, check out the site and find a collective near you!
Hyperice Hypersphere Vibrating Massage Ball— Are you experiencing localized aches and pains that just seem to persist no matter how long you foam roll?  For me, my shoulders, back and glutes always need a little extra work.  There are two types of vibration therapy: whole body and localized.  The vibration generated helps to stimulate blood flow as muscles contract and relax in response to the vibration.  In fact, whole body vibration therapy may help prevent muscle soreness after exercise.  The HYPERSPHERE helps to pinpoint and release trigger points faster, deeper, and less painfully using high-intensity vibration.  It can be used to activate, soothe, or loosen muscles/fascia in the: feet, calves, hamstrings, gluteus, hip flexors, shoulders, back, and forearms.  This is one of my favorite pieces of equipment to use post workout.

Form + Function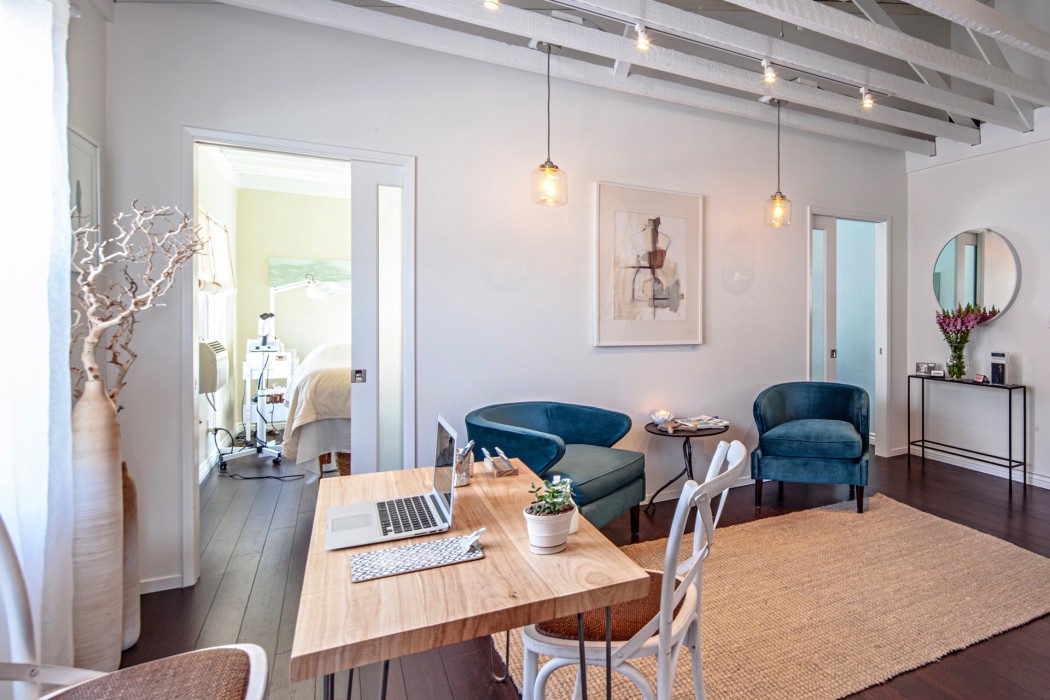 Spa Sophia— Every once in awhile you've got to #treatyourself, right?  Whether you are hustling hard to build a business, finish school, or maintain your daily workout, you deserve some time for yourself.  Self care is so important, but if you're like me,  a long vacation is probably out of the question.  So what do you do if you are a busy millennial?  Head to your nearest urban spa retreat and have a staycation of course!  One of my favorites here in LA is Spa Sophia tucked away on Abbot Kinney Boulevard.  You can book various services from massages to facials to ayurvedic treatments.  When I don't have a lot of time, I'll book the  "DeStress Express" massage.  However, my absolute go to is the sports therapy massage helping to relieve pain and stiffness which prepares muscles for future performance.  Love, love, love Spa Sophia.  If you're not in LA, that's okay!  Find your own urban spa retreat near you to relax, relate, and release!
**I am not affiliated with any of the above brands and do not receive any compensation for these recommendations
Person of the Month: Julianne Lopez!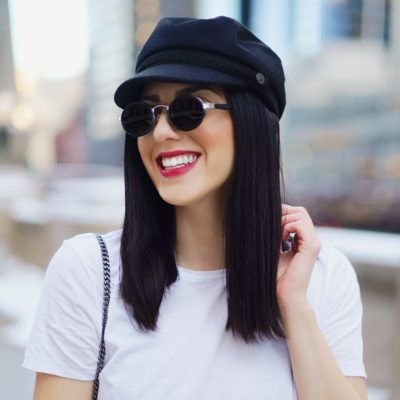 I grew up in a south side suburb of Chicago and always dreamed of working in fashion. So after high school I moved to NYC to attend college and pursue a career in the fashion industry. There I interned and worked at places like Allure Magazine, Elle and Prada. I absolutely LOVED the fast paced, challenging lifestyle I lived there, but working in that industry definitely enhanced my already terrible idea of what beautiful meant.
In my mind, to be beautiful meant to be skinny. I've always had a booty & thighs and I ALWAYS felt insecure about them. Plus, working in that industry didn't help my body image issues at all. I therefore began trying insane fad diets, exercising obsessively, and even battled an eating disorder to deal with the pressures of fitting in.
It wasn't until a few years ago that I discovered boxing, that I started really living a healthy lifestyle. Boxing became my new sport. I felt empowered, challenged, and I saw my body start to change in amazing ways. I never knew I could have muscles in my arms! I had never seen them before! I still do the occasional treadmill run, and I now enjoy going to the gym and working out hard, but its not t0 be skinny, its to be fit and strong, physically AND mentally.
I am absolutely loving the revolution that is happening right now with women and fitness. I am learning that my imperfections are beautiful, and as long as I'm trying my hardest to be healthy, I'm doing good. In 2018 I challenged myself to go vegan, and although I must admit, I have not been perfect, it's been really cool challenging myself to try something that is so good for me and the environment.
My life is busy and unpredictable. As a blogger and freelance social media manager my schedule is all over the place, but boxing keeps me centered and focused, and being vegan keeps me diligent and structured . This industry is also a tricky one when it comes to beauty standards. But I have found a lifestyle that makes me feel beautiful on the inside and out. I still indulge in the occasional cocktail and burger, but instead of obsessing over the way I look, I'm taking my health and fitness one day at a time, forgiving myself for my imperfections and adoring my body as it is.
My goal as a lifestyle blogger is to show women that they can live their best life according to their terms – their beauty, relationship, career, and health standards. Comparing yourself to others who have lived completely different lives than you is only detrimental to your unique spirit and body. I wish that every woman can find an activity and lifestyle that she loves. One that makes her feel strong and beautiful, not just thin!