mentorship + preceptorship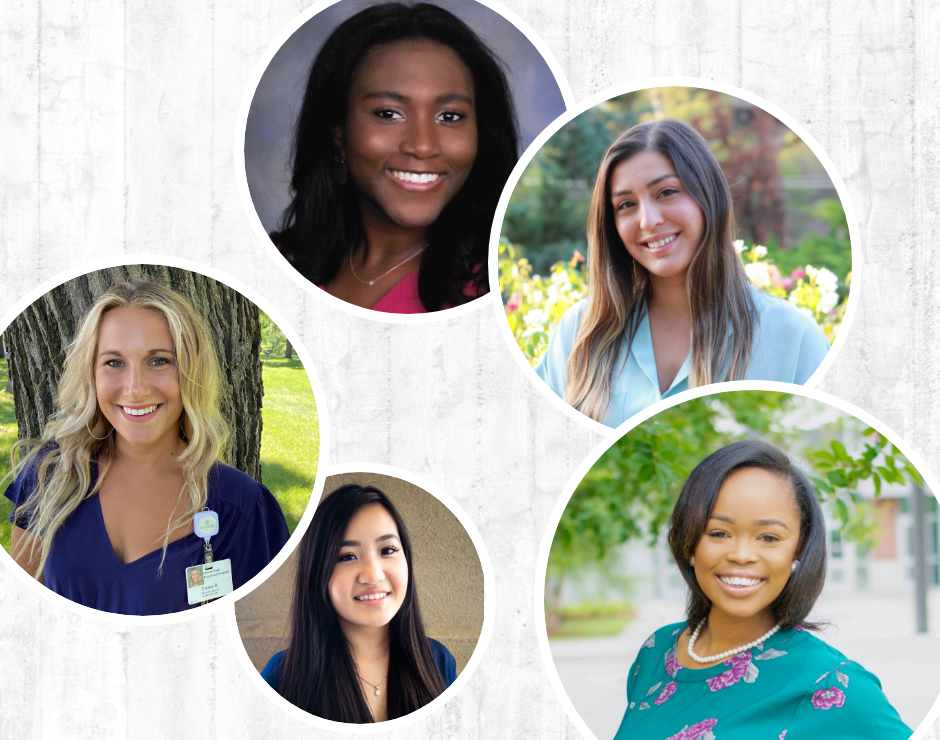 The Mentor Program at Carter Hall Lifestyle
Are you an undergraduate nutrition student wondering what professional opportunities are available to you once you graduate? Or are you a graduate student trying to figure out how to begin your graduate research or your master's thesis? Maybe you're a dietetics student beginning the process of applying for dietetic internship programs?
Wherever you are in your journey, having a mentor can be extremely valuable in providing you with guidance and direction on how to reach your goals. Navigating the journey to becoming a registered dietitian nutritionist (RDN) can be quite challenging and it can be easy to lose focus along the way. Mentoring provides professional socialization and personal support to facilitate success during your education and beyond.
Carter Hall Lifestyle provides mentorship in several areas including but not limited to:
Professional Research + Graduate Writing
Choosing a topic
Developing a thesis statement
Editing for content + grammar
Applying to Dietetic Internship (DI) Programs
Navigating the application process
Perfecting your resume + LinkedIn profile
Choosing the right DI program
The Business of Being a Dietitian
Opening a private practice
Marketing + social media
Billing + insurance
Interested in mentoring through Carter Hall Lifestyle? Schedule a 15-minute mentor call, to find out how we can help you on your journey to becoming a registered dietitian.
Preceptorship | Dietetic Internship
Are you a dietetics student in the process of applying for placement via DICAS (Dietetic Internship Centralized Application Services)? After getting matched on DICAS, some of the Dietetic Internship (DI) programs may require you to find your internship sites before applying. Carter Hall Lifestyle does accept dietetic interns and can provide you supervised practice in these rotations: community nutrition, outpatient counseling (medical nutrition therapy)*, elective/wellness (private practice).
About Stephanie Nicole Carter, MS, RDN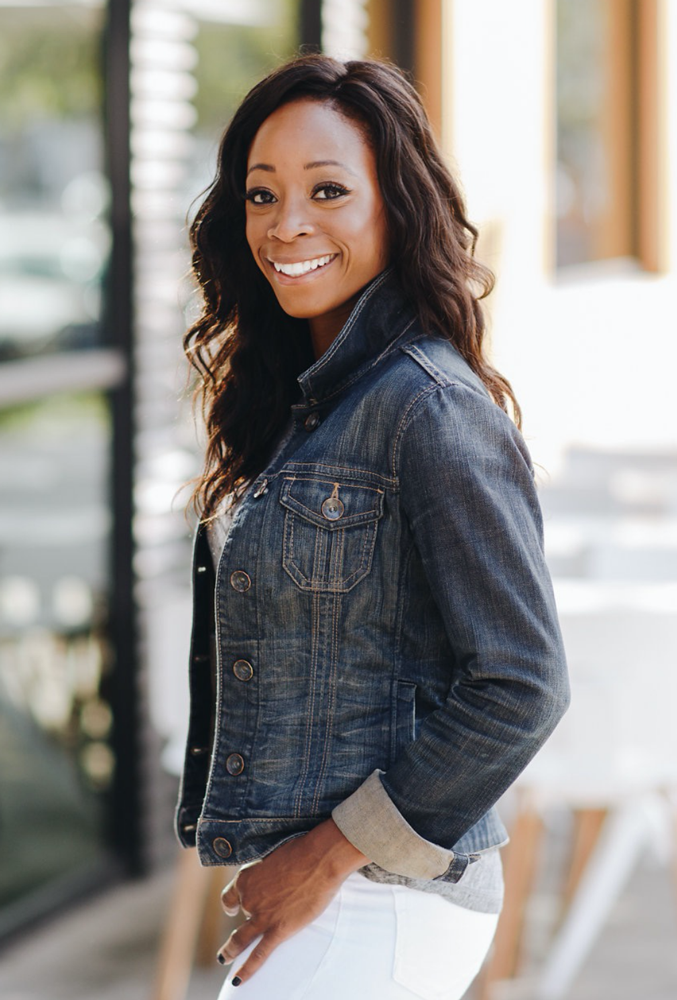 Stephanie holds a masters degree in Nutritional Science from California State University, Los Angeles and is a credentialed Registered Dietitian Nutritionist. In 2017, she launched Carter Hall Lifestyle as an online destination designed to support individuals in making positive behavior changes in nutrition, fitness and wellness using current evidence based guidelines. Her private practice provides both virtual and physical counseling.
Stephanie is currently seeking interns looking who are interested in learning about the business of being a dietitian and gaining experience in opening and running a private practice.
Students will gain experience in:
– Website + social media content strategy
– Advertising + marketing (Facebook ads, public events, webinars, etc.)
– Branding (trademarks, LLC, website creation, etc.)
– Developing and writing recipes
– Food styling and photography (incl. lighting and editing using Adobe Creative Suites)
– Outpatient counseling (performance/ sports nutrition, metabolic health, digestive health, weight
management, heart health education, diabetes education)
– Community nutrition (nutrition care process for groups and individuals; development of
educational materials)
*Please note, while Carter Hall Lifestyle can provide you with adequate experience in outpatient counseling, it would not be the best site for your clinical rotation. With that being said, Carter Hall Lifestyle is willing to discuss possible placement if you are finding difficulty securing a clinical site.
If you are interested in obtaining supervised practice hours with Carter Hall Lifestyle, please email us with the competencies that need to be fulfilled, your current resume + LinkedIn profile, and any projects that showcase your work.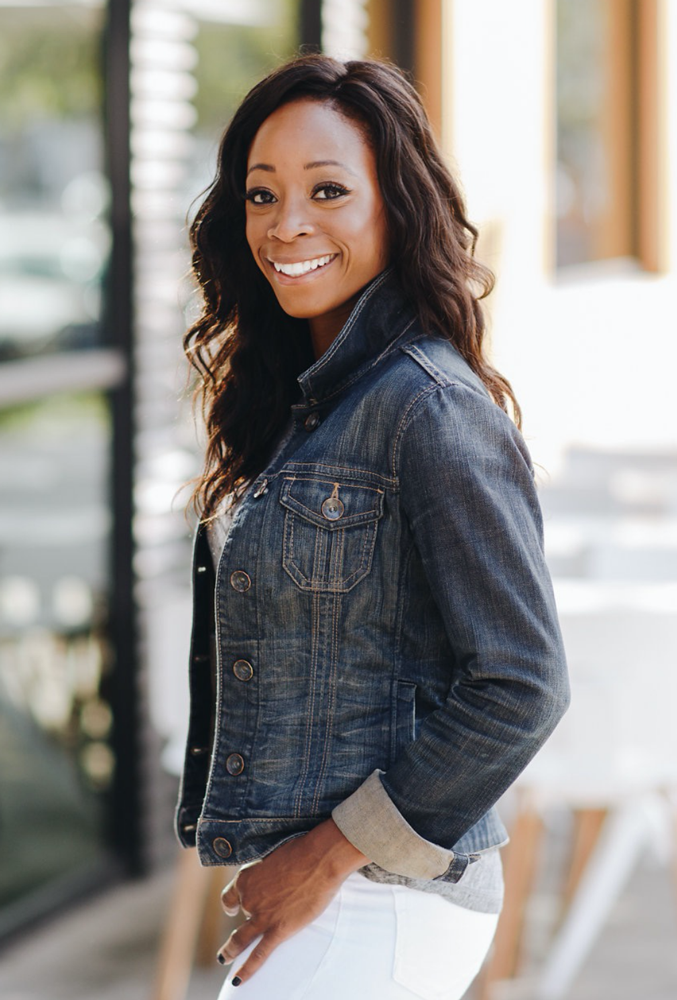 Passing the registration exam for dietitians is a necessary requirement to becoming a registered dietitian nutritionist (RDN). It is a cumulation of everything you learned in your graduate studies and supervised practice internship rotations. To say the exam is not easy to pass would be an understatement – it requires critical thinking and an in-depth knowledge in several areas.
Knowing how to start studying for the exam can be quite challenging. While the Commission on Dietetic Registration (CDR) provides a comprehensive study outline for the exam, there is little direction as to how to study for the RD exam.
Carter Hall Lifestyle can provide you with direction and advice as you begin to sift through the various study resources available to dietetic students preparing for the RD exam. If it's out there, we've seen it (or used it) – not to mention, we have taken the exam ourselves. Let our qualified dietitians help you decide which study materials will be the best at supporting your current knowledge base.
It will be important to develop a study calendar to allocate specific hours with corresponding content from the exam. We can help you develop a solid study calendar, addressing your current work schedule and self-care time, to help keep your studies on track. We recommended three to four months of studying before taking the exam.
Accountability Sessions* $50/hour
Weekly accountability sessions to help you stay on track of your progress through your study timeline as the exam approaches. A mentor call must be scheduled before booking this session.
Sessions can include:
– Advice on staying on track with your study timeline
– Assessment of critical thinking skills to ascertain readiness for the RD exam
– Access to private slack channel for peer support
*These sessions do not serve as instructional sessions.
As you begin to delve into the examination domains and topics, you may find that you need support in refreshing your knowledge of the various topics. From math word problems to subjective questions, we've got your back! Let our dietitians help you master the high level concepts in each domain through one on one tutoring.
Instructional Tutoring* $100/hour
One on one tutoring is available to help you conquer troublesome concepts and calculations. A mentor call must be scheduled before booking this session.
Sessions can include:
– Advanced instruction in all exam domains
– Sample case studies + calculations
– Access to private slack channel for peer support
*Group sessions are available for groups up to 6 people. Please contact us for pricing.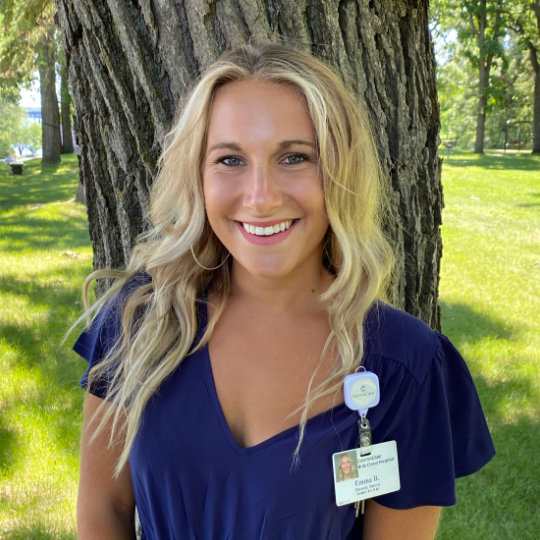 Emma Backes, RDN, LD
BA Nutrition (Dietetics)
Nutrition Dietetics
When I reached out to Stephanie as an intern to mentor me, she was very prompt and professional with getting to know me and my story. As I graduated from my internship, she provided me with an extensive amount of resources and guided me through taking my CDR exam! After passing, Stephanie has been more than willing to talk about my next RD career steps, all the while exposing me to different areas and cultures of the dietetics field. I am grateful for the perspective Stephane has given me, as I've only been exposed to one demographic in my schooling and internship thus far. (Small town, fairly privileged, private education). I appreciate all the time and care Stephanie gives to her mentees!
Tiffany Nguyen
Spring 2021
Nutritional Science, option in Dietetics
I first reached out to Stephanie to seek mentorship and offered a lending hand to help her on any special projects. With no hesitation, Stephanie offered me the opportunity to become her intern and a mentee. Despite Stephanie's busy schedule, she made time to meet with me weekly to ensure that I was advised in Medical Nutrition Therapy as well as help me strengthen my writing skills. Stephanie's values, passion and extensive knowledge in this field has given me guidance and preparation to excel. Stephanie went above and beyond by providing resources and tips on every area of dietetics. It comes to show her diligence and support in helping mentees and interns meet their future goals. I appreciate Stephanie and hope to continue this valuable experience!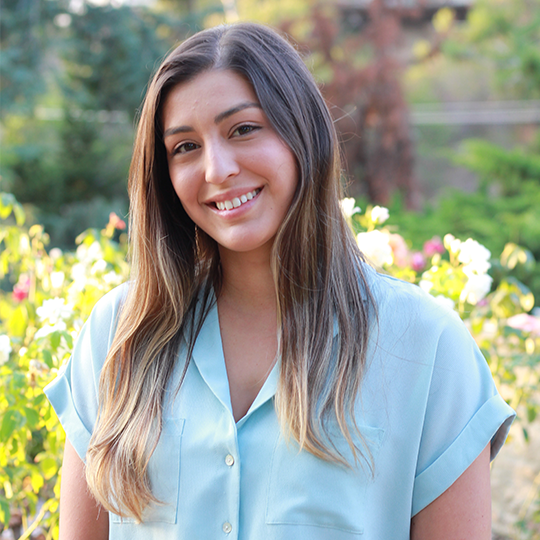 Adriana Salinas
Spring 2021
BS Nutrition Science, Dietetics option
I am so grateful to have found Stephanie who is an inspiration to an aspiring business owner like myself. As a student I found the field of dietetics a challenge to navigate including the internship application process, completion of my internship and preparation for the state RDN exam. Stephanie has provided me with countless resources, practical experience and support in the short time that we have worked together. Her dedication, hard work, and passion for helping others is so refreshing and I only wish I found her sooner! My time with Stephanie has better prepared me for my RDN exam and my future as a private practice dietitian and I plan on sticking around to learn as much as possible. Thank you so much Stephanie!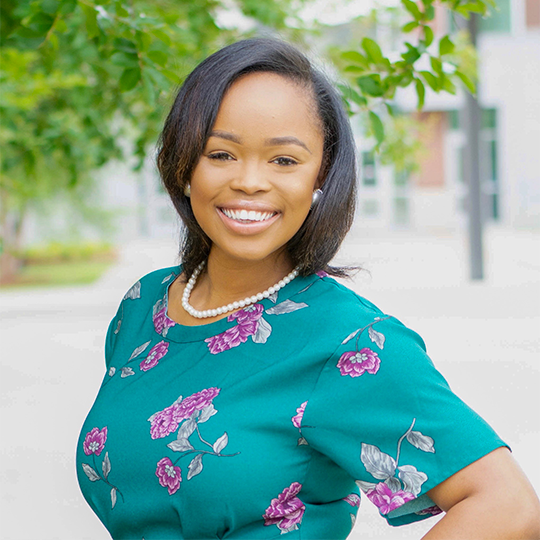 LaTrice Love
BS Nutrition (Wellness Option)
Stephanie and I were connected through my dietetic internship classmate. Stephanie has been a wealth of information by sharing her story and motivating me on my journey to becoming a registered dietitian. She has provided numerous opportunities for me to connect with others in the profession. For example, I had the privilege to help with hosting a Zoom for Black Girls Run and UCAN! As a result of that event, I am now an ambassador for Black Girls RUN! I am excited for the guidance that I will continue to receive from Stephanie and future networking opportunities. Most importantly, I am appreciative of the study accountability she will provide as I prepare for the dietetics exam. Stephanie, thank you for being a resource in the dietetics profession.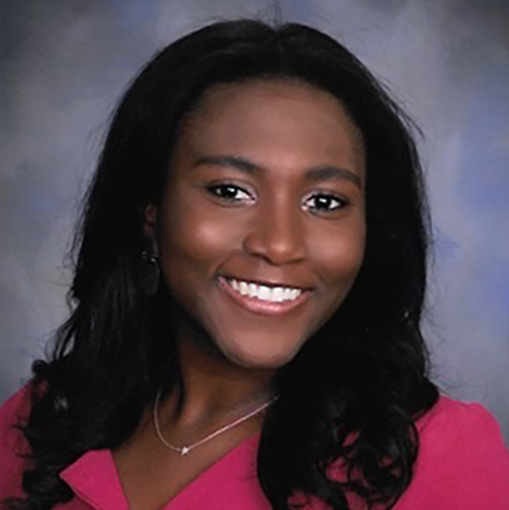 DeAndra Forde
BS Nutrition, Nutrition and Food Science
I encountered Stephanie after someone passed along the information to a 2 part discussion forum around Diversity within the field of Dietetics. After attending both sessions, I knew I wanted to learn more about her and from her. Shortly after her second Zoom discussion, I reached out to her. She shared her experience in becoming a Registered Dietitian, and how a goal of hers is to give back, mentor, and support the next generation of RDs to be. In the few short months that Stephanie has become a part of my village on the road to becoming an RD, she has provided various forms of support and opportunities; I had the chance to help with hosting a Zoom for Black Girls RUN! And UCAN. I am excited to see how our relationship develops as Stephanie will precept me later this fall. Stephanie, I appreciate all you have shared and taught me thus far (even your spontaneous quiz questions – keeping me accountable and on my toes). Thank you for your mentorship and for connecting your mentees so that we can become a broader community.